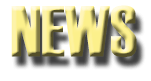 UCI Starts the season 4-0
The Anteaters got off to a great start in the 2008-2009 WCRHL season over the weekend in San Jose.  The Eaters went 4-0 on the weekend with wins coming over #12 ranked UNLV, Long Beach State, Cal Poly SLO and California State University Northridge.
When: Tuesday October 7th 10pm
Where: 949 Roller Hockey Center
Cost: $10
See you there!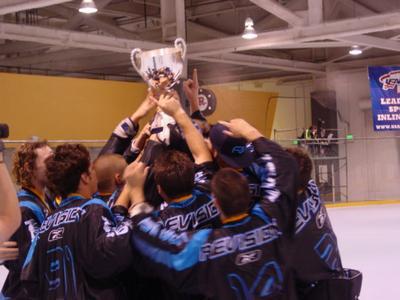 *UCI alumni Charlie Middleton netted both the game tying goal as well as the overtime game winning goal in the Pro division final helping his team, the Revision Vanquish, defeat the Mission Syndicate Black. Charlie and the rest of the Vanquish took home the $15,000 cash prize.
*Current UC Irvine player Mike Tasch, along with alumni Charlie Middleton accounted for the only two goals in the junior platinum final leading their team, the Revision Vanquish, to a 2-0 victory over AKS Empire 88 and the 2008 junior platinum title.
*UCI alumni Fabian Mueller and Brian Gorda, along with current Anteater Jeff Pollock won bronze in the mens platinum division.
*UCI goaltender Kevin Leonard won the silver medal in the junior gold division with the Irvine Mission Raiders.
*Irvine players Mike Tasch and Jeff Pollock competed in the college elite division along with other all-stars from the WCRHL.  The team took home the bronze medal.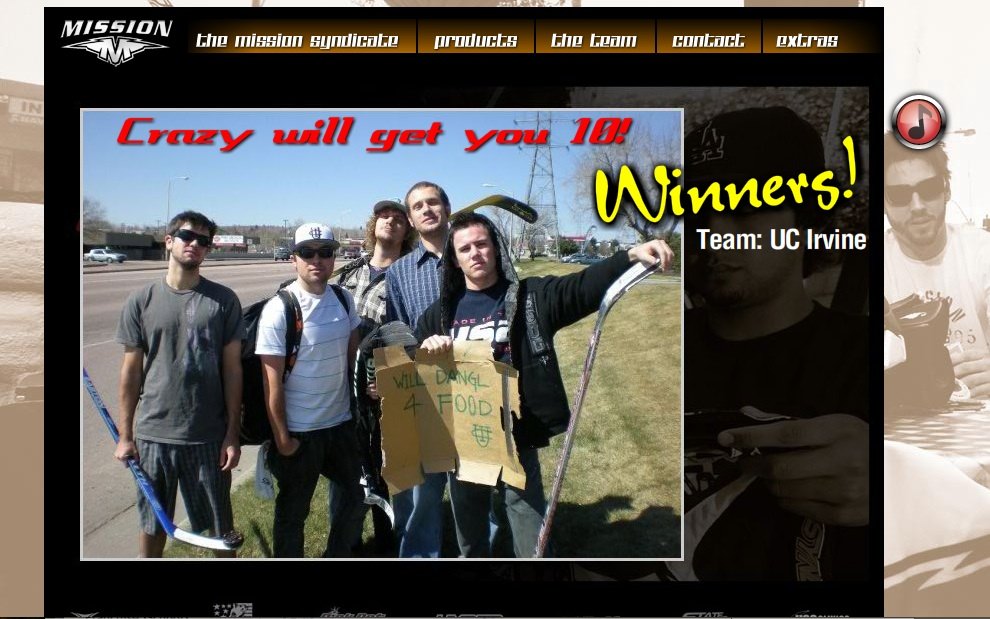 *UCI Roller Hockey wins Missionhockey.com's Crazy Gets You 10 contest and will be getting free pants from Mission's 09 line for the upcoming season
Missionhockey.com's winning picture
Highlights from the NCRHA national tournament in Colorado Springs, CO
*Highlights from the final minutes of the game vs. Stony Brook now on youtube.
Click here for highlight video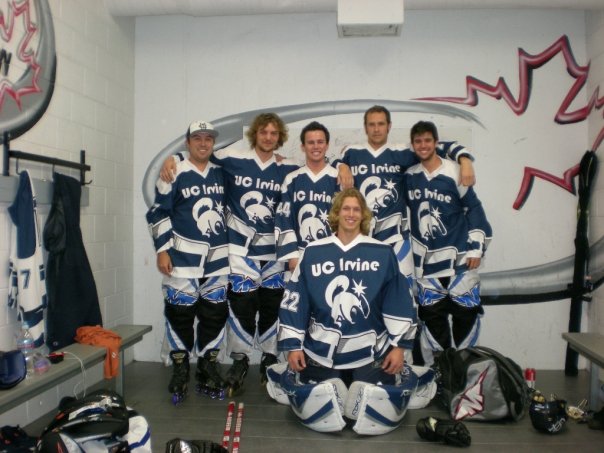 *UCI roller hockey finished in the final four at the NCRHA national tournament in Colorado Springs going 5-1. Compiling wins over University of Rhode Island, Missouri-Columbia, Ohio State, SUNY Buffalo and SUNY Stony Brook. The highlight of the tournament coming during a 9-8 overtime victory over the Stony Brook Seawolves. The Anteaters overcame an 8-3 defeciet in advancing to the next round. The game has been dubbed by Inline Hockey Central's Richard Graham the "miracle on plastic". For more on the game visit
http://inlinehockeycentral.com/article.php?article_id=52536
2007-2008 WCRHL Division 1 Champions!